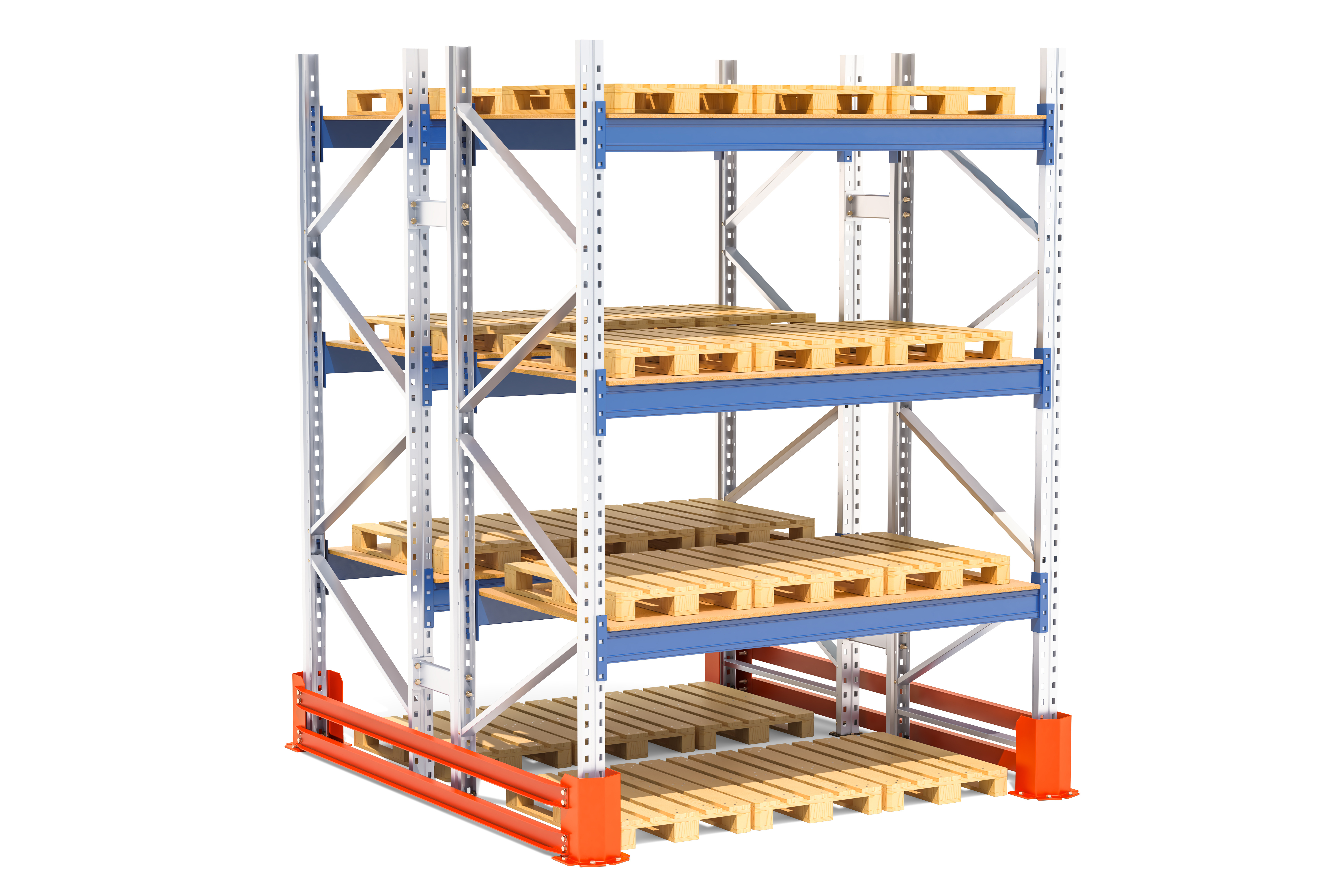 Storing pallets in your warehouse?
This is the most common type of pallet racking for standard pallets. This type of racking can be purchased with 36", 38", 40", 42" and 48" depths to fit common size pallets.
This type of racking allows for shelf clearance to be adjusted up or down if needed on some or all existing pallet rack bays.
Being able to raise or decrease clearance of the shelves is beneficial because you can make tunnels for workers to go under the shelves without losing pallet position on the racking.