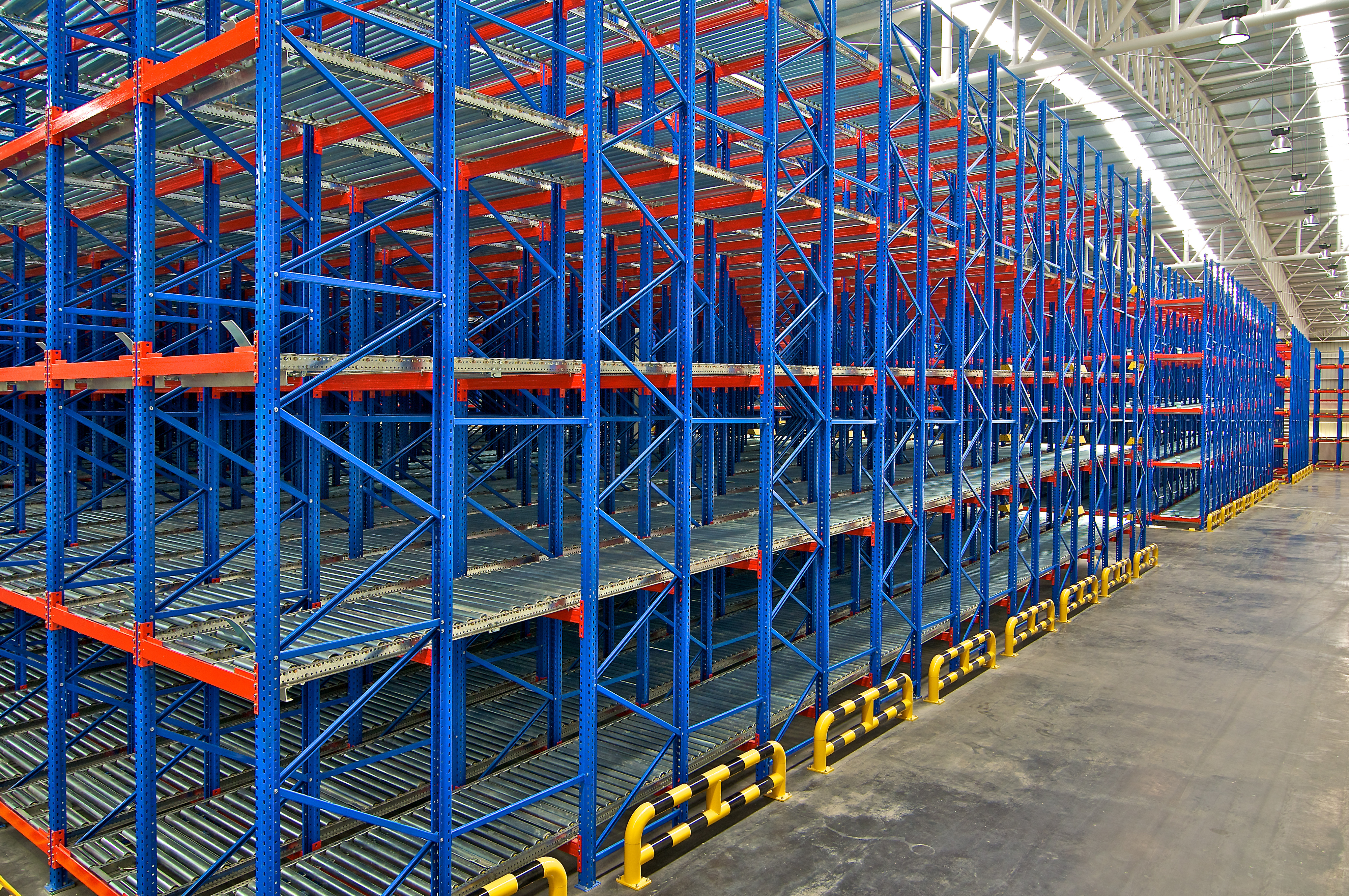 What is a pallet rack?
A pallet rack is a material handling storage system designed to stock up products and materials that are frequently bundled and palletized. Pallet racking is available in various diverse styles from different manufacturers, but they all share a similar objective of augmenting storage density of piling up pallets off the ground, making use of the vertical space. To load pallets or any other material onto the pallet racks, a specifically designed forklift truck is required.
At Storage Equipment Corp., we stock a full spectrum of new pallet racks at our New Jersey location. We are a certified Speedrack dealer and we offer the most competitive pricing in the area for new pallet rack. When it comes to buying a new pallet rack system from Storage Equipment Corp., you need not worry about its condition, color, aesthetics, and type. We will provide with precisely what you require, moreover, at the price you want.

Types of pallet racks and their distinctive features
At Storage Equipment Corp., we offer you a wide range of pallet racks to meet your distinctive requirements effortlessly.
Drive-In Pallet Racks
Extremely cost-effective
Prioritizes density over selectivity
Lessens the number of aisles in the warehouse
Deliver maximum storage density
Have room for virtually limitless depth of storage
Push-Back Pallet Racks
Considered effortless to use by forklift truck operators
Allows for storage for more SKUs
Low maintenance
Can reduce the cost of labor
Augments the efficiency of warehouse storage
Pallet Flow Racks
Outstanding for cooler or freezer operations
Offers instantaneous access to every product
Custom engineered and tested for the operations
Promotes high-density pallet storage
Gets warehouse inventory flowing
Cantilever Racks
Single-sided changes into double-sided whenever required
Can be put up as high as your service machinery will go
Does not have front side obstacles, making loading and picking simpler
Can be adjusted without any difficulty
Selective Pallet Racks
Effortless to re-slot or reconfigure
Effortless to assemble
Most teardrop pallet rack brands are well-matched with each other
Versatile
Cost-effective
Direct access to every pallet
Where pallet racks are used?
Pallet racking is one of the highly utilized material storage systems in manufacturing plants, distributions centers, large warehouses, and other storage facilities.
If you are in search of a new pallet racking system for your warehouse facility, feel free to get in touch with Storage Equipment Corp. today. We have a team of pallet rack specialists to help you choose the most suitable one to meet your individual needs effortlessly.
Contact today!