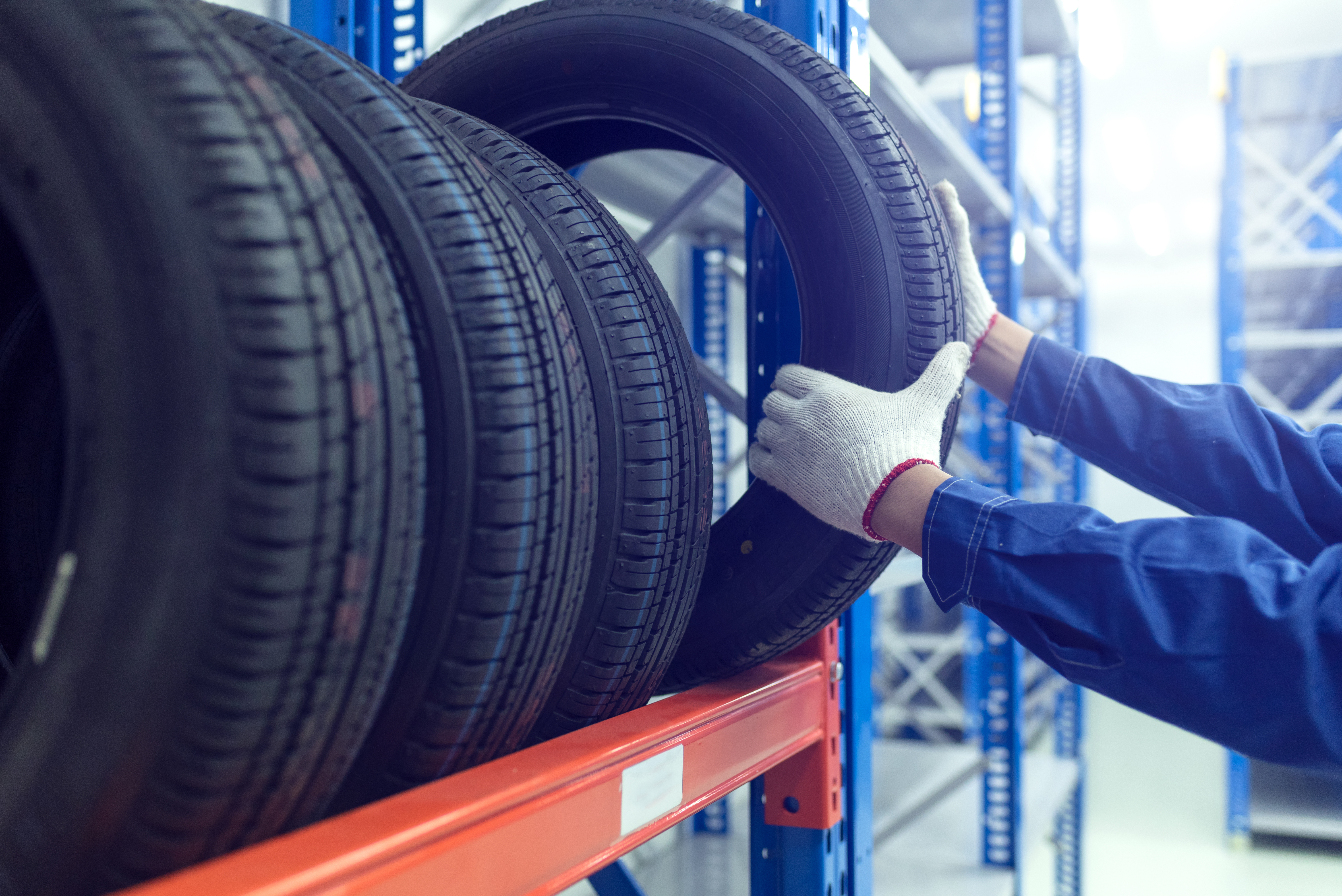 What is a Tire Rack?
As the name suggests, a tire rack is designed to store tires in a wide range of sizes, and weights. Heavy-duty racking solutions are necessary with the purpose of storing big tires, and such storage solutions are made up of using more metal and support as compared to standard racking systems. Tire racking systems let inventory be kept in a single line, which avoids damage without sacrificing storage density. These are designed exclusively to bear high load capacity and are able to store and handle heavy tires.
A lot of businesses often seek to lessen expenditures by storing tires in free space on their racking or shelving units, which is highly inefficient. This makes loading and unloading complicated and time-consuming. At times, stacking tires may even lead to damaged inventory.
Types of Tire Racks
When it comes to tire racking solutions, you can choose from several different types. The following are the four most common types of tire racks available:
Single-sided steel starter and add-on tire racks – These are known for their versatility and high holding capacity. They can be used for storing tires for almost every type of vehicle, varying from automobile to tractor trailer. Single-sided steel starter and add-on tire racks offer effortless shelf modification with the help of their welded steel frames, which are punched every 2'.
Single-sided steel boltless tire racks – These racking solutions work wonders when it comes to storing and arranging lightweight tires for trucks and automobile. For offering superior stability to the shelving, single-sided steel boltless tire racking is usually made from steel and feature rivet-locking system.
Double-sided steel boltless tire racks – These are the same as single-sided steel boltless tire racks. However, the only dissimilarity between these two is that the double-sided steel boltless tire racks have the capability to store tires on both sides.
Boltless heavy-duty truck tire racks – As the name suggests, this tire racking solution allows storing big and oversized tires. A horizontal H-beam is included in this racking system in order to deliver the necessary stability to the tires loaded in the racks. The boltless design makes this racking system very simple to install.
In addition, you can even choose from a huge selection of tire racks, including aircraft tire racks, folding tire racks, warehouse tire racks, utility tire racks, agricultural tire racks, display tire racks, passenger tire racks, motorcycle tire racks, and bus & truck racks.
Advantages of Tire Racks
They are cost-effective solutions to keep the tires systematized in the best manner for effortless warehouse management and move out.
The robust construction of these racking solutions helps them last for several years without the need for maintenance or replacement.
Being constructed using durable materials like steel and stainless steel, tire racks can bear up the harshest circumstances in the warehouse.
They can be wall mounted as well as floor stand style, which provides you with the option and flexibility to install the rack according to the usage and requirement.
Applications of Tire Racks
Tire racking solutions are perfect for a variety of application areas, including:
Tire stores
Distribution Centers
Retail Stores
Warehouses
Do not worry if you could not find the right tire racking solution to meet your needs. Get in touch with Storage Equipment Corp. to explore the options for customization of tire racks.