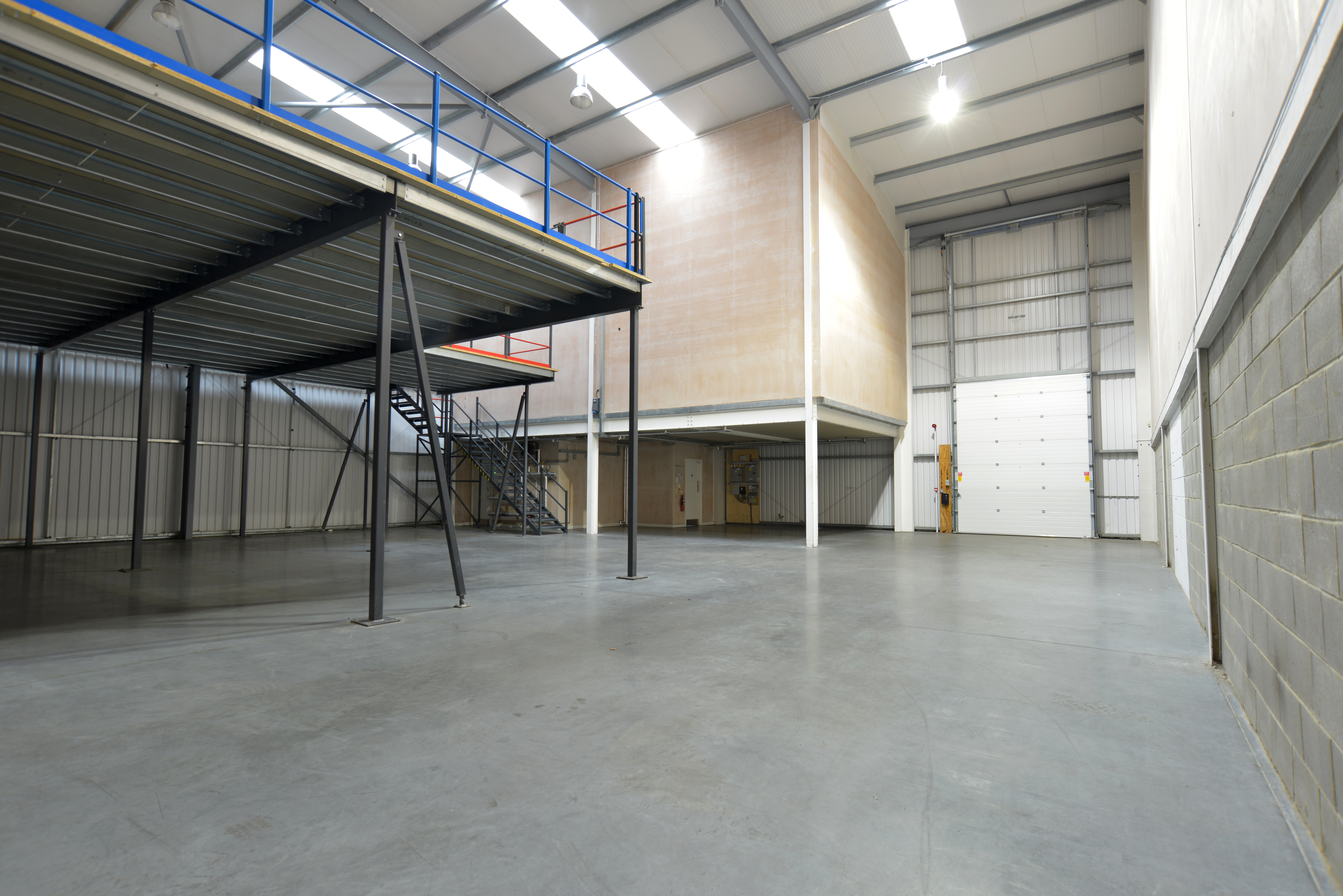 What are Mezzanines?
A mezzanine is a floor system (steel structures) that serves as an immediate floor in a building that doesn't fully cover the whole flooring underneath. Mezzanines are low-ceilinged and projects in the form of a balcony and can be designed for several diverse patterns including types of railings, decking, layouts, different load ratings, and a lot more.
Mezzanines not just help make the most of the available space but also offer additional advantages. When it comes to adding a new building, mulling over a mezzanine platform will provide you with a significant tax advantage. If put up correctly, they are sure to meet OSHA regulations and the local building codes, and are fairly economical to install.
Mezzanines can be utilized for a wide range of things, including production, shelving storage, office space, and a lot more. They can even be rack or shelving supported, with space for storage below and above and a catwalk down aisles. They are generally designed, engineered and built to go with particular requirements of the customer or the facility.
Mezzanines can be installed in minimal time with little or no disturbance to current operations. They are considered freestanding capital that can be moved with the business, without having any impact on property taxes. Installation of mezzanines is simple and quick. In order to create a strong and uniform structure, heavy-duty steel components are designed exclusively for mezzanines.
Common types of mezzanine work platforms
Full Mat Work Platforms – Also known as "dance floors", full mat work platforms offer extra floor space by making the most of available vertical space in the warehouse. It can fundamentally be imagined as the floor space, which is raised vertically over the previously available systems or floor space.
Catwalk Work Platforms – They are usually utilized either to offer access for the ones carrying out inspection duties or maintenance or to offer extra workspace around other freestanding systems.
Freestanding Work Platforms – These are self-supporting structures that are utilized to offer extra space to carry out diverse tasks. Freestanding work platforms are extremely customizable and allow for the creation of tailored designs that are capable of fitting almost any application and cater to a wide range of warehouse requirements.
Common uses of mezzanines
These are used to create an elevated space that can be utilized as an office and underneath the production process can be carried out even have another office.
These are used to create additional space for storage wherever required.
These are used for storing files or several file boxes that have gathered over the years.
These are used in retail stores to keep the stock, build a café or even a customer service area.
These are used to build storage space for boats and cars as well.
Benefits of mezzanines
Fully expandable with growing requirements
Seismic design compliant with the location
Total use of vertical space
Additional material storage
Elimination of leased storage space
Meets ADA and OSHA requirements
Considerable tax benefits
Up to 80% cheaper in contrast to a building addition
Mezzanine work platform options consist of:
Hydraulic lifts
Heavy-duty, top platforms
Automated tote lifts
Bolted knockdown assemblies
Modular box lifts
Welded stairs for quick installation and maximum strength
Mechanical modular lifts
External and internal stairway design options
Where mezzanines are used?
Mezzanines can be used to take full advantage of your business in a lot of ways. They are often used in warehouses, distribution centers, automation units, manufacturing plants, production centers, storage spaces, offices, and retail spaces.
To know more about our exclusively mezzanine solutions for your warehouse facility, feel free to contact Storage Equipment Corp. today!